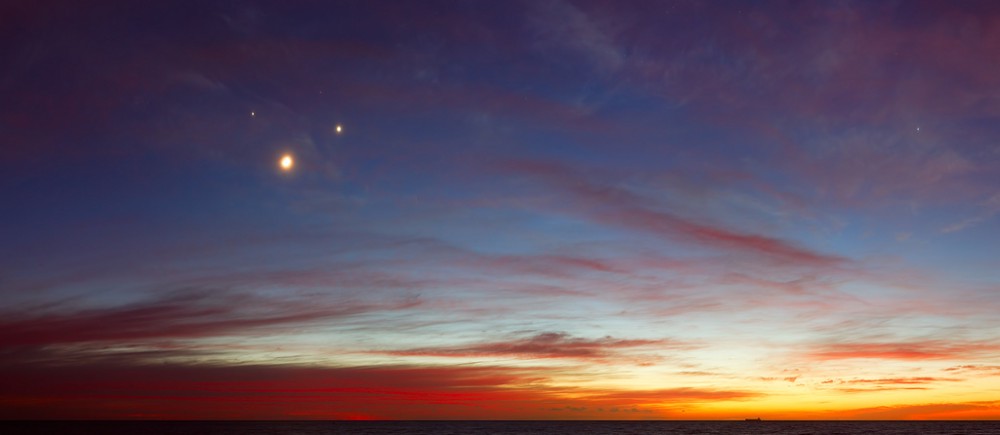 Good friend and advocate of open & digital badges Doug Belshaw gave a great keynote on July 26th at the Badge Summit in Aurora, CO. You can review the slide deck here and the video of the address here. Skip ahead to about 22:30 in the video to get to Doug's address.
I sat in the front row and recorded the keynotes, starting with Nichole Pinkard discussing the development of badges in the Digital Youth Network in Chicago. You catch the start of Nichole's remarks in this Periscope stream, and then catch the end in the stream I shared above.
I tried to record the two keynotes but I had some difficulty setting up my phone for the streaming while not losing power…or bloodflow to my hands. See below for the final hack we developed to hold up the phone.
https://twitter.com/dajbelshaw/status/746386527278739456
In this post I'll share some of my thoughts as they relate to discussions about the blockchain at the Badge Summit. The opinions presented in this post are my own and are not representative of the entire BadgeChain Team.
The blockchain & the badges community
I was excited by the overall interest in the blockchain by the badges community. Across the various sessions at the Badge Summit, there was discussion about the potential solutions to existing problems. Many people in attendance had never heard of the blockchain, so at best they only vaguely understood Bitcoin and distributed technologies. For those of you trying to understand blockchain, please review an earlier explanatory post I shared on the subject.
Much of this awareness was brought about by Doug in his keynote as he framed the current digital badges work and its associated power structures. He concluded his remarks by quickly referencing the challenges and opportunities that the blockchain and other distributed database technologies may offer the badging community. This brought our work with BadgeChain to the forefront of the conversation. More specifically, it raised awareness (and questions) about the focus and intent of our collective work.
Our current mission in BadgeChain is to explore through research, advocacy, and development how Open Badges (and related technologies) can be advanced by blockchain. To this end, we're committed to hosting bi-weekly community calls and interviews with experts in the field, offering useful information about blockchain to the interested public, and providing a sounding board for ideas related to learning recognition as it pertains to distributed and decentralized technologies. Behind the scenes we're working on projects and partnerships to advance these initiatives (open badges and blockchain technologies). You can follow all of this work on our Medium pub, and our soon-to-be relaunched website. You can also join in the discussion in our Google Group.
At this point in time, we're a "thinkubator". We believe there is incredible potential in the use of distributed technologies for education and credentialing. We're building a community to investigate and develop opportunities to better understand these possibilities. We're connecting with interested parties (and there are many) to develop an open, dynamic community of practice with the dual aims of educating as many people as possible — including ourselves — and starting a public dialogue about how all of this might fit together.
Challenges and questions about the blockchain
As we examine the blockchain and other distributed database technologies, there are many questions that arise about this work. These queries have inspired much-needed dialogue about topics such as trust, ethics, and privacy. Doug synthesized many of these questions in his keynote.
Doug suggested that the blockchain is a "blackbox technology" that carries with it prescribed prejudices, hopes, and dreams. He expressed concern that (as he evidenced by the Edublocks video) that this might be a warning from the future. He posited that we should work with human beings and not just allow machines to run educational systems as a "trustless network". For more discussion about trust, ethics, and technology please listen to the interview with James Willis or review Serge's posts on the Medium publication. You should also review Carla's post on creating value in trust networks for more perspective.
As an educator and a human being, I think that we should be cautious and selective of any technologies that we use in teaching, learning, and assessment. And so I agree with Doug's cautions that we should be aware of the challenges and opportunities that are presented to us by these new technologies. Educational technology use (IMHO) should always support student learning objectives; we must always weigh the potential to scaffold/reinforce learners. However, the more that I research, test, and discuss these distributed database technologies the more intrigued I become, not the less. I also recognize that there is a certain amount of hype now regarding the blockchain and related technologies and the potential for disruption of systems. Even with these questions and even with the ensuing buzz, I believe (and I know that the BadgeChain team agrees) that there are some very interesting opportunities on the horizon.
To arrive successfully at that horizon, I believe that we all need to work together. Any technology (code, programs, databases, blockchain, etc.) is a product of the person or group that creates it. I'd agree that we don't want to hand our freedoms over to a trustless system compiled by machines (or businesses/governments). But, if we sit back and avoid having the tough dialogue now, then we'll have to take what we're given. The BadgeChain team is not okay with doing that. Instead we're uniting a community to build the future we want. We're bringing together individuals from open and digital badges, blockchain and other variations, technology, workforce, and beyond. We're coming together to think, discuss, and identify the type of useful, meaningful, and dynamic technologies we'd like to see. We're looking toward the future with open eyes and full hearts.
Collectively building possible futures
Doug closed with an affirmation that if anyone can build a better future with these technologies, it's the BadgeChain team. I'd take that a step further and suggest that it's the individuals on the BadgeChain community calls, and participating in the Google Groups. Those of us meeting as part of the core BadgeChain team are but a small part of the larger force. We already have a great group of bright people trying to understand and leverage these technologies. The focus of the outreach and community development is to educate the community and promote discussion. We still have a lot of work to do and we'll need support.
Along with the community outreach, we're also working to identify funding sources to build and test new technologies that exist between education and these distributed technologies. As we continue our work, there is a natural human desire to look at product or a tool and test it out. I believe that the discussion is worthwhile, but at some point we all naturally want to see, test, and build something. I can speak from my own personal desire to build and test identity and digital badges on a form of the blockchain. This development takes time and money. Internally we're very, very busy trying to make all of this work…while we're building the community outreach, or digital identity, and build partnerships. But, at this point all of this work has been volunteer work inspired by the lure and promise of new technologies.
Finally, we're not looking to just put badges on the blockchain…even though some people assume that is our intent. We're in the process of examining the different technologies available, and the philosophies embedded in each system. Just as we should be aware of the "trust" in the system and the "machines" running it…we're also having discussions about what exactly to build. I'm reminded of the adage that "if you only have a hammer, everything looks like a nail." We don't want to go into the future with the sole intent of building badges on the blockchain. We believe that something bigger is happening, and we'd like to make sure we help the community take advantage of it.
---
Thanks to Carla Casilli, Kerri Lemoie, Nate Otto, and Serge Ravet for your careful edits to earlier drafts of this post.
Originally published at W. Ian O'Byrne.